Community Event: Environmental Service
May 20, 2017, 10:00 am

-

2:00 pm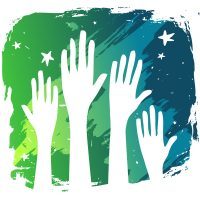 (Community Event)
Environmental Service at the Plainsboro Preserve
followed by
Geocache Game & BYO Picnic Lunch

Meet at the New Jersey Audobon's Plainsboro Preserve at 10:00 am to help remove non-native, invasive plants from the Preserve grounds.  Instructions and any required gardening tools will be provided.  A BYO (bring-your-own) picnic lunch will follow at an area on the Preserve (restricted to groups involved in community service).  After lunch we'll play "Geocache," a treasure hunt in the woods using a Geocache app on a smartphone.   Participants can find and keep the token or pocket-sized toy they find in small treasure chests and bring one to donate back into the chest for the next participant.  A token is a small, pocket-sized object that your child could make, decorate, or bring (such as a pocket-sized goody-bag toy).
Since we will be outside and in the woods, gardening gloves, closed-toe shoes, sunscreen, bug and tick repellent, refillable water bottles, gardening gloves, and hats are recommended.  Please RSVP to Rachel Sifry and David Maletzky by May 17 with the number of attendees.  Friends and family are welcome!
The IL Peretz Secular Jewish Community's Adult Education Programs educate our members in engaging ways about Jewish heritage and the world around us.