Community Event: Jewish Film Festival & Dinner
November 5, 2017, 5:00 pm

-

9:00 pm
Event Navigation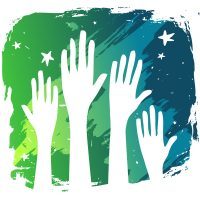 (Adult Education)
Jewish Film Festival Movie: Ben Gurion: Epilogue
followed by
Dinner at the Omega Diner

Meet at the AMC Loews Theater on Route 1 in New Brunswick for the 5:00 pm showing of Ben Gurion: Epilogue. In the depths of an archive in Jerusalem, six hours of interview footage with Israel's mythic founding father, David Ben-Gurion, were recently discovered and brought to light for the first time in this fascinating documentary. It is 1968 and Ben-Gurion has retired to his kibbutz in the desert. His soul-searching is the focus of this film, and his clear voice provides a surprising vision for Israel's future.
The film will run for 70 minutes, and there will be a discussion following the film with Nir Kedar, Professor of Law and History, Bar-Ilan University. We should arrive for dinner at the Omega Diner (good for vegetarians and omnivores, 1337 Route 1, North Brunswick) around 7:00.
PURCHASE YOUR TICKETS NOW through the Rutgers Jewish Film Festival website before they sell out, and RSVP to Judith Stern so we can make the appropriate number of dinner reservations.
The IL Peretz Secular Jewish Community's Adult Education Programs educate our members in engaging ways about Jewish heritage and the world around us.